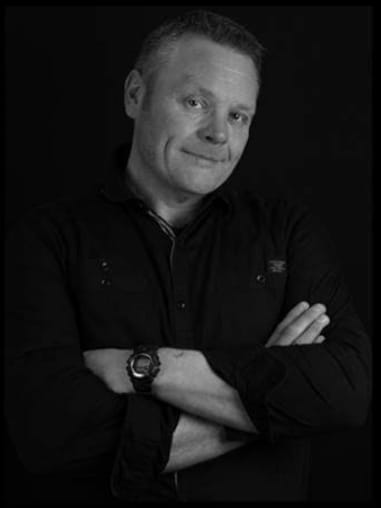 Paul Boyd - 1968 - 2017
It is with heavy hearts that we have to announce the passing of Paul Boyd. He was the bassist and founding member of No Hot Ashes, but more importantly a son, brother, husband, father, grandfather and friend.
Paul was a well respected member of all the communities he touched and within the band he was an essential part of the sound and direction we took.
As with many bass players he was dependable and softly spoken, yet made his presence felt when necessary.
His bass playing was subtle but at the same time powerful, his vocal harmonies were essential and gave our songs a touch of class, his ear was always tuned to perfection and his eye took many great photographs.
The loss his family and friends are feeling right now is deep.
From the band's perspective the cruelest blow is that our first proper album is just about to be released, one we are all immensely proud of and will be dedicating to his memory.
We know it is a good one as it passed Paul's quality control, he tested it on every device he possessed and he was 'satisfied'. In fact he loved it and was really looking forward to playing it live and getting the buzz from our fans' reactions.
NHA wouldn't be a band without Paul and his parents. In the early days we used to rehearse in their shed at the back of the garden. It was big enough to have a small stage and PA and there we honed our skills to make us one of the best melodic rock bands in Belfast during the early 80's.
Paul was much respected in Belfast's music scene and what we can take comfort from is that he actually experienced the taste of success during the past two years. Since the band's reunion we've played the gigs we've dreamt of playing, supported artists we never thought possible and met some wonderful people from the world of rock. We've also had some great laughs, even more than usual.
Thankfully Paul was there to share this with us and his years of hard graft and thousands of hours of practice were rewarded with some quality moments under rock's spotlight.
 It was cancer that took him and far too quickly for many to say goodbye properly. We'd like to say thank you to the NHS and staff at the Ulster Hospital who gave him comfort and peace during his final days.
 Paul died on Tuesday 17th January 2017. He will be missed greatly by all, but his legacy carries on in our memories, in our hearts and in the recordings he made. God bless you Paul Boyd.